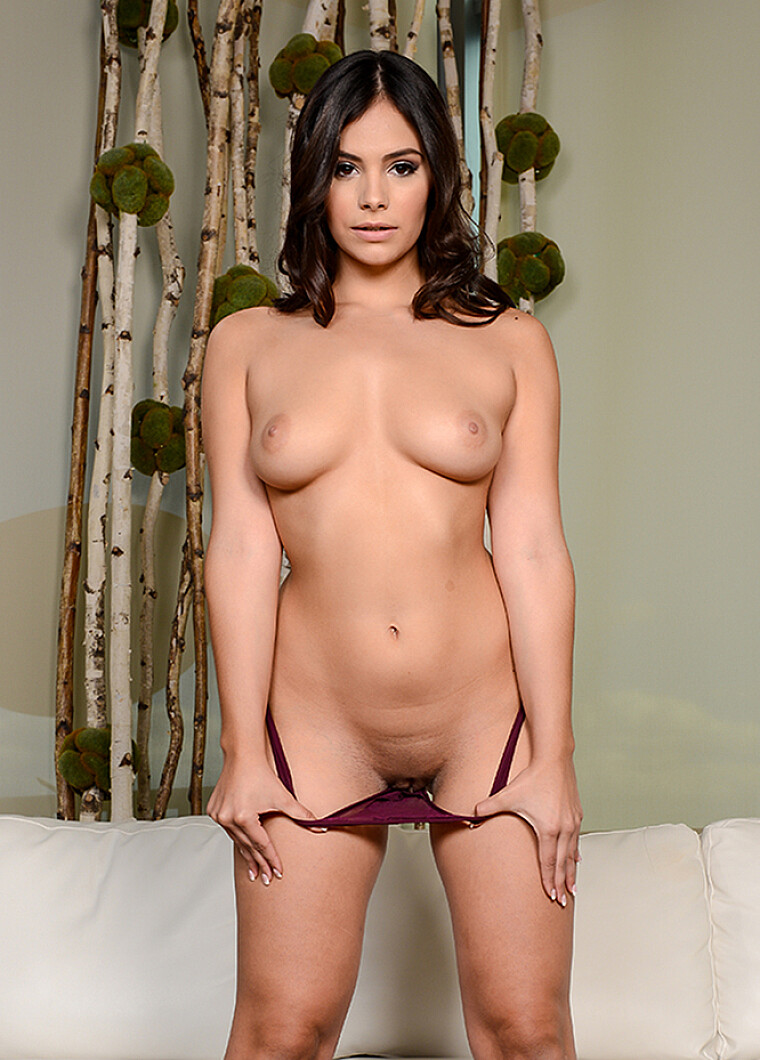 Pornstar Violet Starr
Height: 5'5"
Weight: 125
Position: N/A
Violet Starr is generating a lot of buzz as a newcomer in the porn scene, and for good reason. Born in 1996, and getting into porn not long after high school, Violet is an absolutely gorgeous brunette Latina with an incredible bubble butt, 36C medium natural tits, hairy bush, and an innie pussy. Although her kinky side is showing now - and you can get to know that well it in her latest VR porn video - growing up, Violet had a pretty standard, pleasant childhood.

"Family life was really, really good. Stable home, stable family, good grades. Everybody has issues and problems but, for the most part, everything went well. My life was sports and I was a theater kid."
Even so, porn was just something Violet always wanted to do.

"Ever since high school, I wanted to do porn. But friends and family pressured me because that's 'morally wrong.' I figured I would do stripping because it's more secretive. Then, I found out about camming, it's still discrete but it was so much fun. Then I said, 'fuck this.' I'm not living for anybody else but myself. So I decided to do it. In college, I took a philosophy class and I felt it made me grow as a person. After I took that class, it taught me a lot about life and different views and I think that made me do it."

Want to spend some VR porn time with this gorgeous starlet? You won't want to miss her new video for Naughty America, Voyeur. In this virtual porn movie, you play Violet's boyfriend who likes watching her fool around with other people - and now you have to wait for your turn to have virtual sex with her.

To watch this VR porn movie you'll need a Naughty America subscription. Click the virtual porn clip below to get started!

Pornstar Violet Starr VR Videos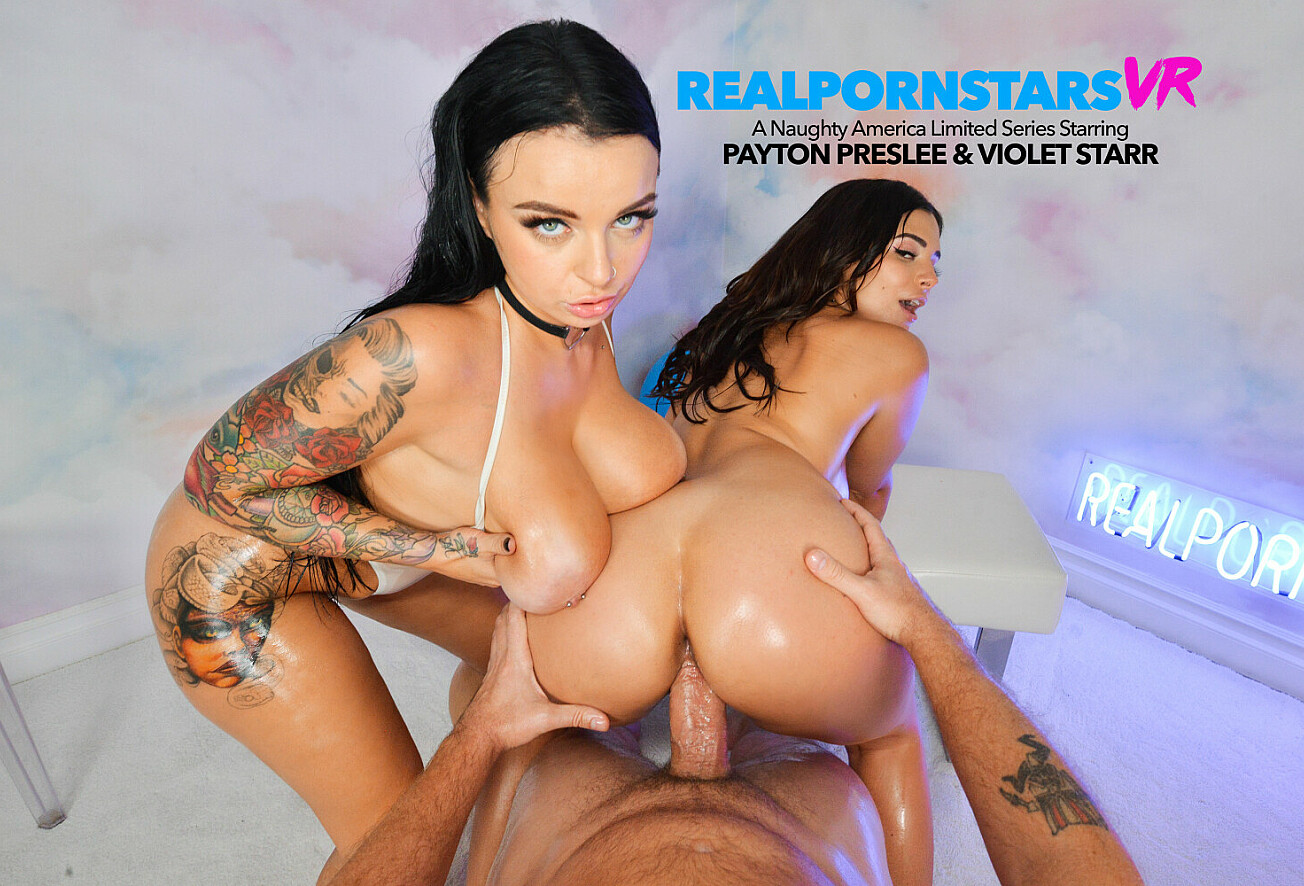 Payton Preslee and Violet Starr know what it takes to satisfy your needs. First they take care of each other while you watch. The sexy sluts bust out the oil and a double sided toy for their pleasure before they call in a real big cock to enjoy. Its a hardcore session of Real Pornstars VR that you will definitely be cumming back again and again for!
69 American Ball licking BGG Big Ass